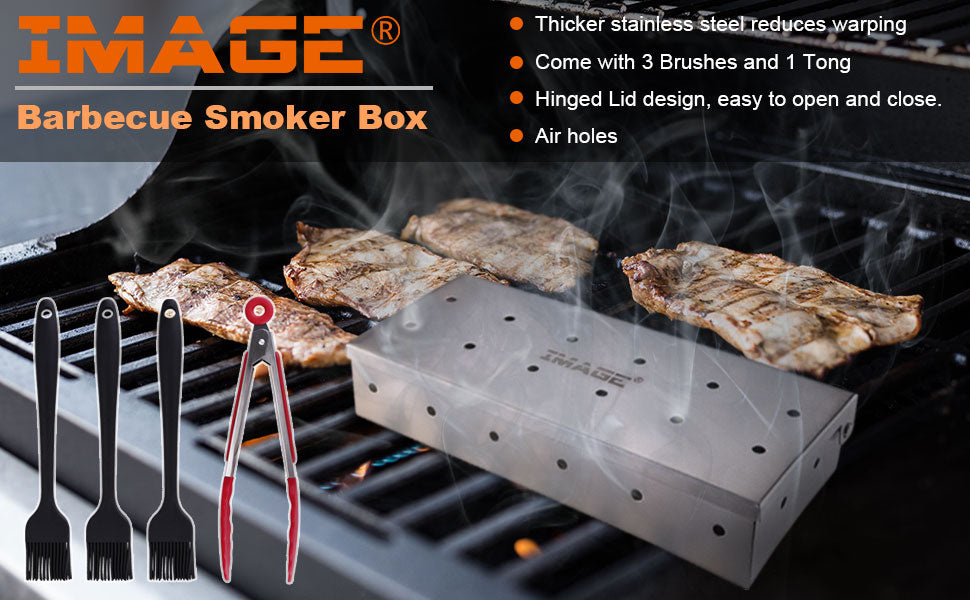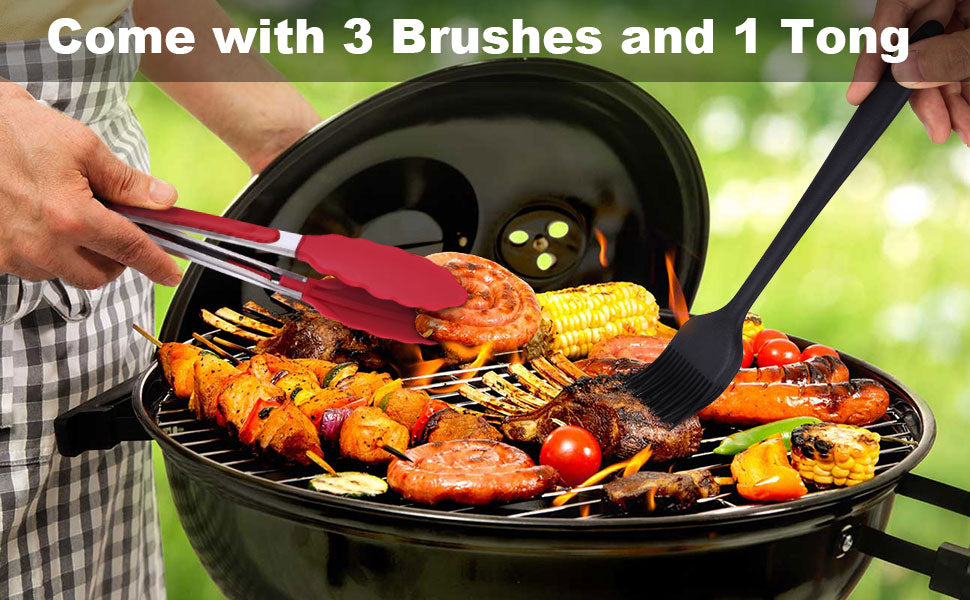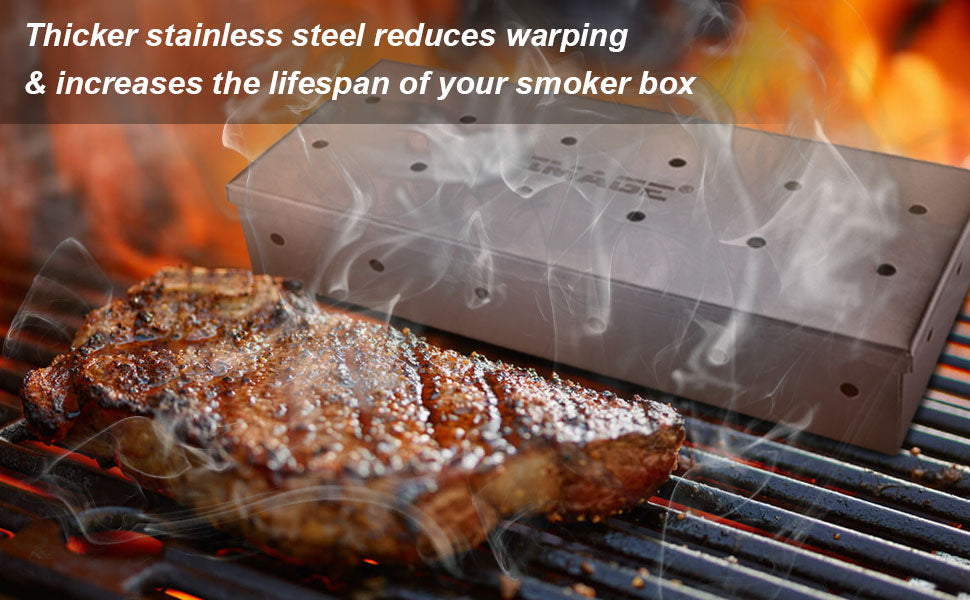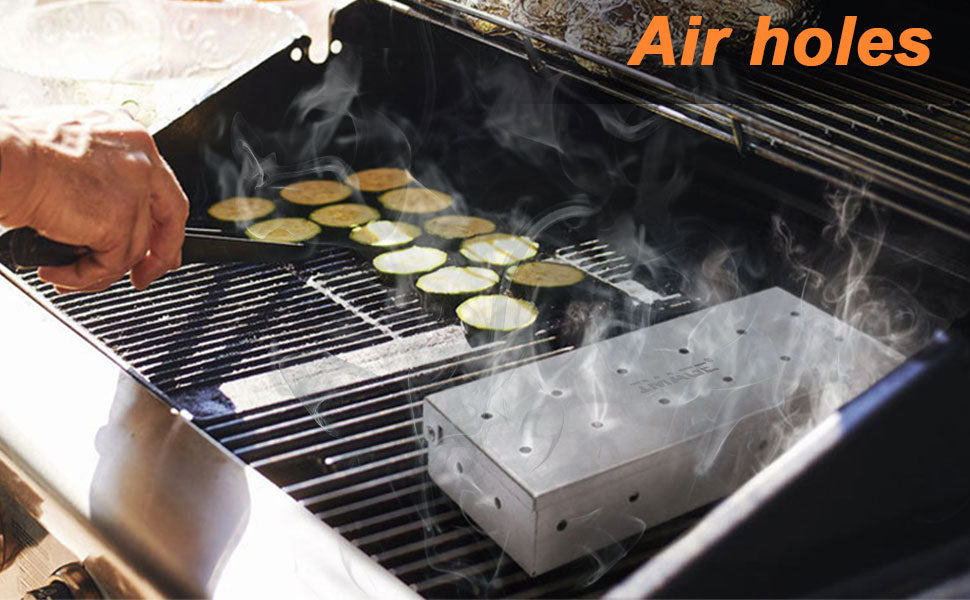 THICK MATERIAL: The grill smoker box is made up of stainless steel, which is thick and durable in use. It can withstand high temperature and under the baking heat environment, it won't deform and damage easily.
UNIFORM VENT-HOLES: The vent holes of this smoker box are dispensed properly, thus ensuring that all of smoke can fully exhale from the vent. At the same time, it can well prevent the charcoal fire from igniting the woods inside.
USER-FRIENDLY DESIGN: It comes with a hinged lid, which makes the openings and closure much easier. In this way, you can easily add or remove wood chips, chunks or wood pellets and keep the grill smoking all the way.
HIGH CAPACITY: You will find it amazing that this kind of BBQ grill smoker box possesses of a large capacity so that you can put more wood chips in it all at once without frequently needing to add more extra bits of wood to it.
OTHER ACCESSORIES: In addition to the meat smoker box, we provide you with a clip and three grill brushes for outdoor barbecue party. All in all, this whole set of grill accessories is of great utility.