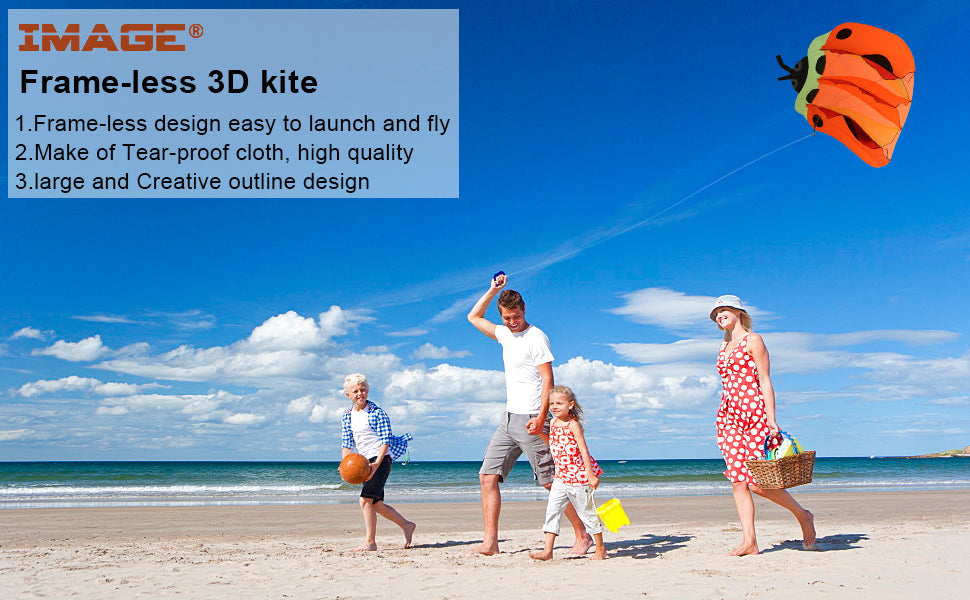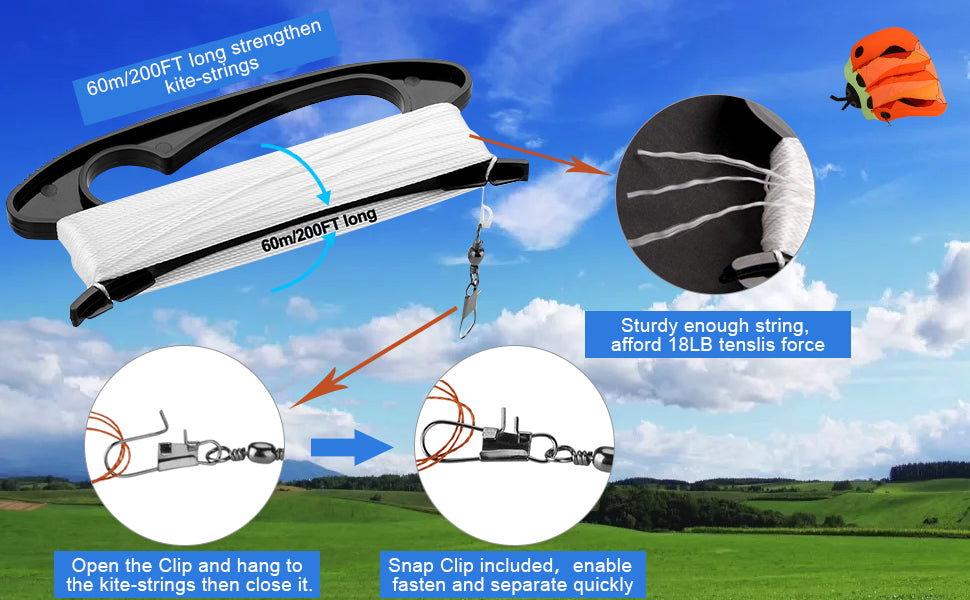 Frameless soft Parafoil, It is very light. Easy to launch and fly. It is very convenient to carry, fold and use. Remove the trouble of deforming the fiber rod. Nor will it cause injury or damage to the kite due to it breaking.

The material is made of tear-proof cloth, high quality, fine workmanship, reinforced in key areas, durable, not afraid of water. The tail and long streamers are very beautiful.

Fly higher! Super long quality kite line (200 Feet/60 meters)! The enhanced version is more durable and less broken. The easy-to-grip handle kite spool allows you to easily control it! They will be the perfect combination!

Ladybird software design, It is very beautiful, classic! The elaborate production gives you a very large and realistic ladybirds. Large size, suitable for flying in empty areas such as beaches and grasslands. No matter where they are, people will be amazed by such a large ladybird!

We are so confident that you will love this fantastic kite. it's very easy to carry and get ready to have an amazing kite flying experience.