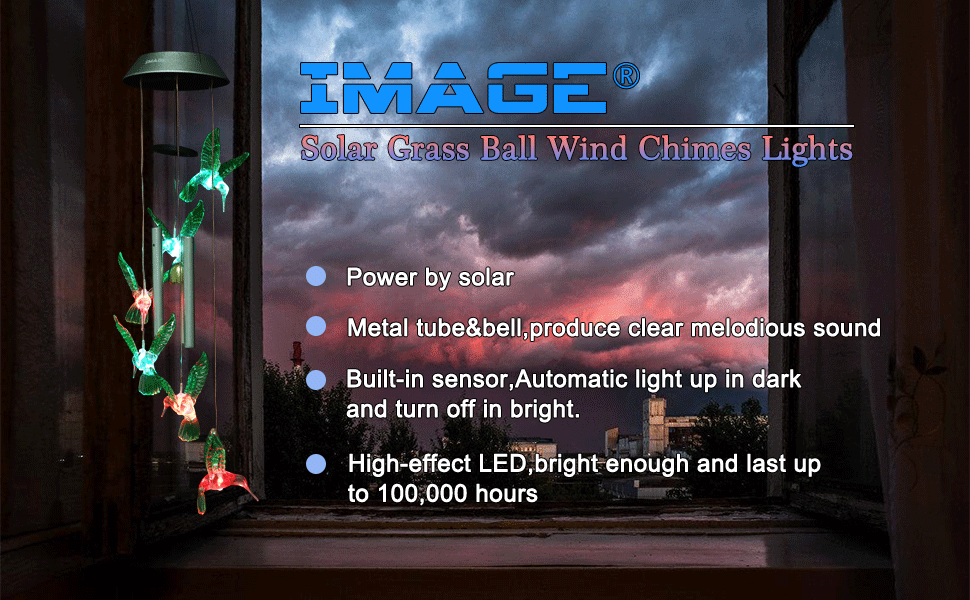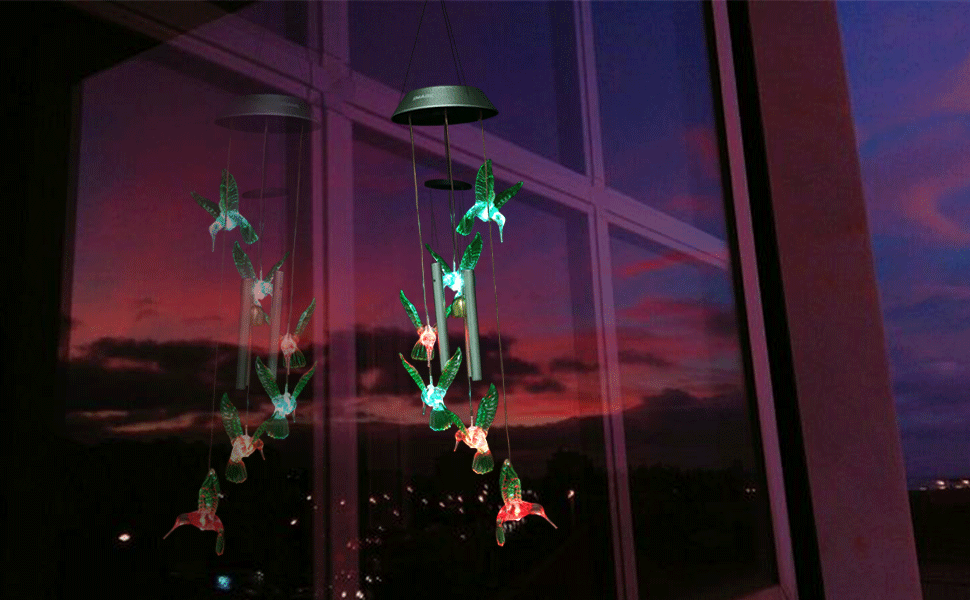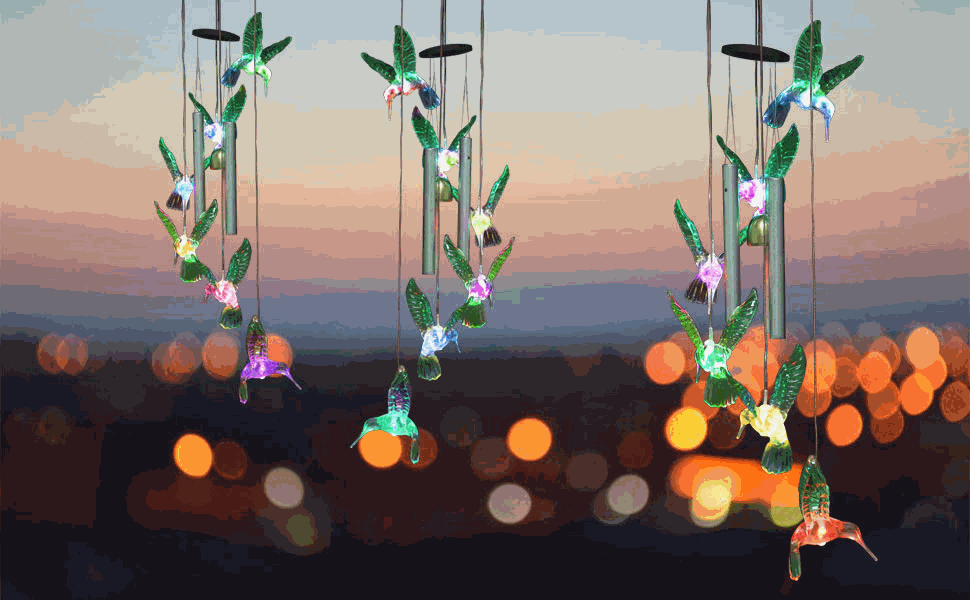 ❤AMAZING, MAGICAL & MUSICAL: With these colorful hummingbird solar wind chimes, you will definitely enjoy peaceful melodies that play as a whisper in the wind with a deep and rich tone. The metallic tube chime collides with the wind bell to make a pleasant sound. It's very suitable for the Lawn, yard, garden, patio, doorway, hall, roof, living room, and bedroom decoration!

❤COLOR CHANGING EFFECT: These solar wind chimes cover 7 different colors in total: red, blue, green, yellow, purple, white and turquoise. It randomly changes among those colors and thus, creating an amazing and romantic ambience during the night.

❤USER-FRIENDLY DESIGN: It comes with an "S" shaped hanging hook, so the wind chimes can be easily attached to roof overhangs or trees around your garden or patio. The waterproof function can keep it from being damaged by rain or moist. DO NOT immerse the product in water for long.

❤EASY TO LIGHT UP: It is equipped with a sensor function. After turning on the switch, the wind chime automatically charges during daytime and it can illuminate your garden or patio when it is getting dark. It can last up to 8 hours on a full charge.

❤【Top Gift Idea】Top Gardening Gift for mother grandma wife daughter on Birthday, Mothers Day, Thanksgiving Day, Christmas, Valentines Day or memorial day.