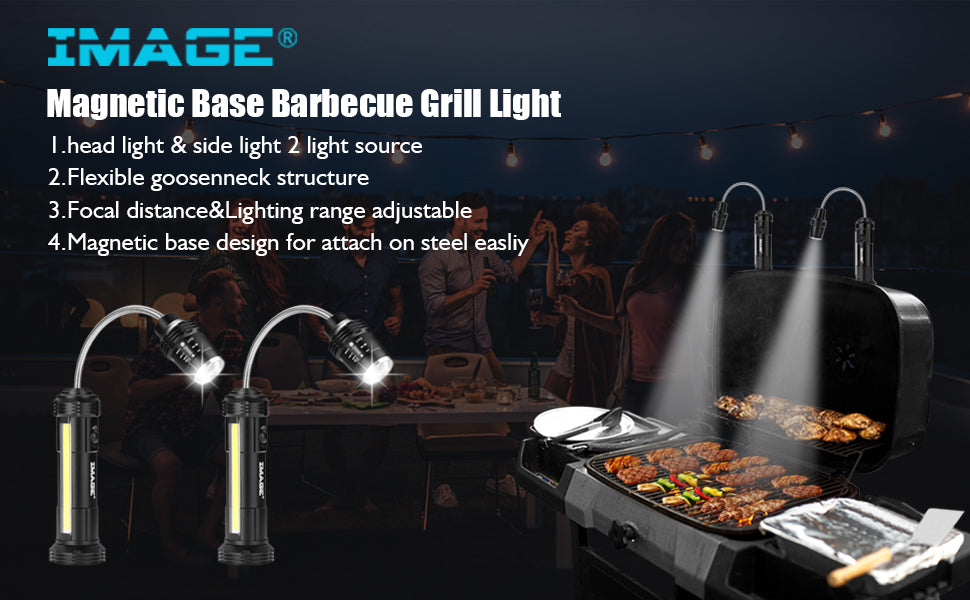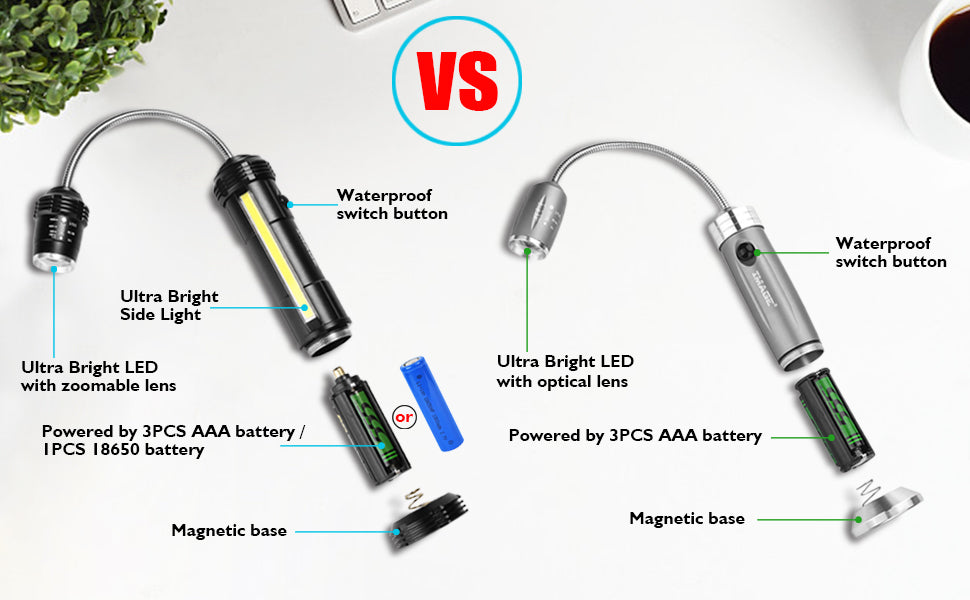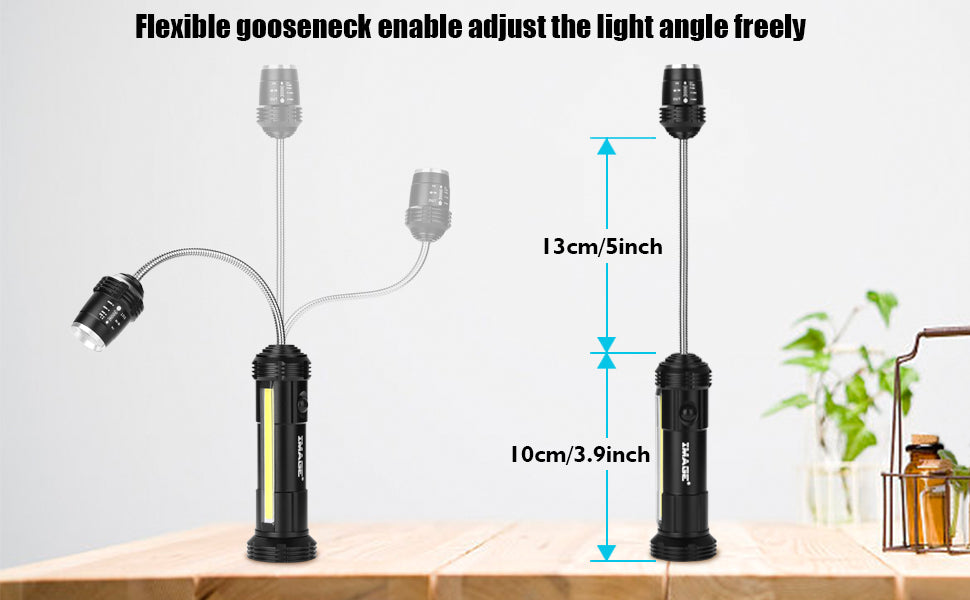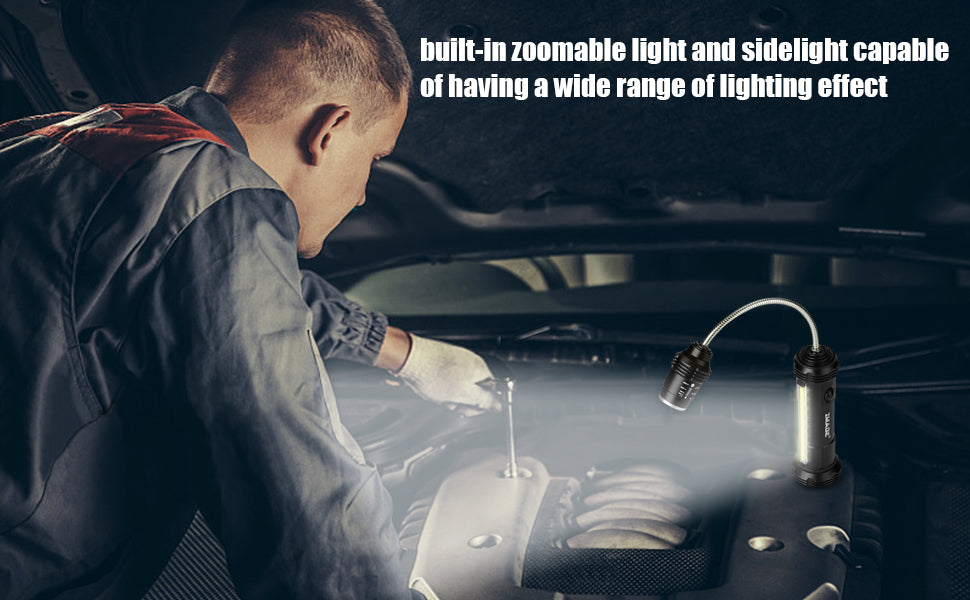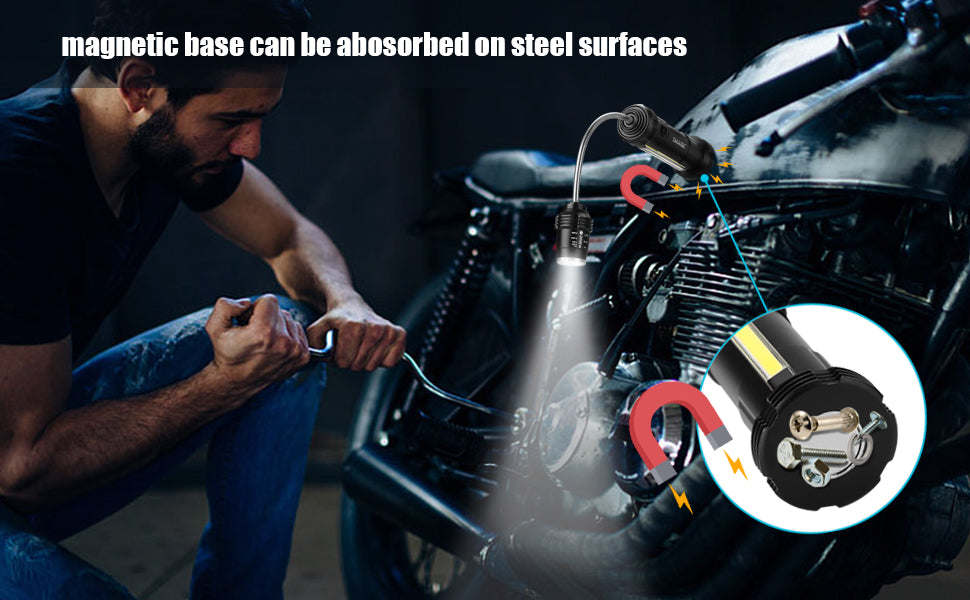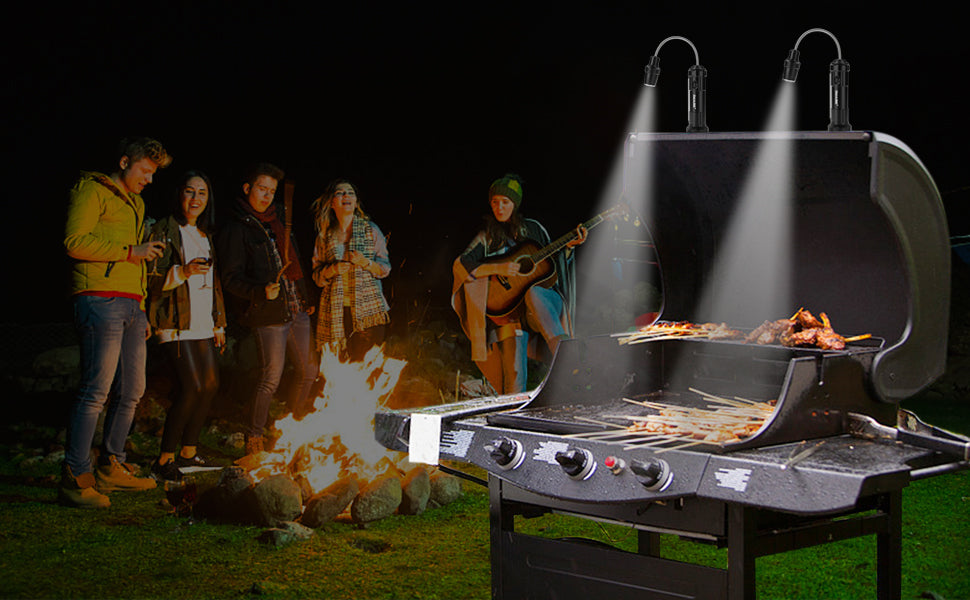 STRONG MAGNETIC MATERIAL: This BBQ grill light is possessed of a powerful magnetic base that it can be abosorbed on most metal surfaces, like on gas, charcoal and electric grill, anything that relates to magnetism and in this way, it makes easy for you to fix it on the metal objects.

360-DEGREE FLEXIBLE GOOSE NECK & SWIVEL HEAD: It is equipped with a 5 inch and 360 degrees gooseneck that makes it possible to adjust the light to any position. That is to say, it can help you adjust the direction of illumination. The focus and the range of swivel head light can also be adjusted to deal with different purposes of use.

BUILT-IN SIDELIGHT DESIGN: Except for the swivel head light, one of outstanding performances of this grill light is that it also comes with a built-in sidelight, which is capable of having a wide range of lighting effect. Therefore, it can also be served as a utility light that is more flexible to use.

ENERGY-EFFICIENT FUNCTION: The barbecue grill light is compatible both with AAA batteries and 18650 batteries so as to meet different needs of users. Therefore, there is no need to plug it in the socket to recharge. It is easy and convenientto use. Please notice that those batteries are not included in this product.

HIGH-QUALITY MATERIAL & AFTER-SALE SERVICE: As it is made from premium grade material- aluminum alloy, this barbecue light is proved to be weather-resistant and heat-resistant and thereby, withstanding extreme heat no matter how close it is to the grill. It comes with one year warranty guarantee and friendly customer service.