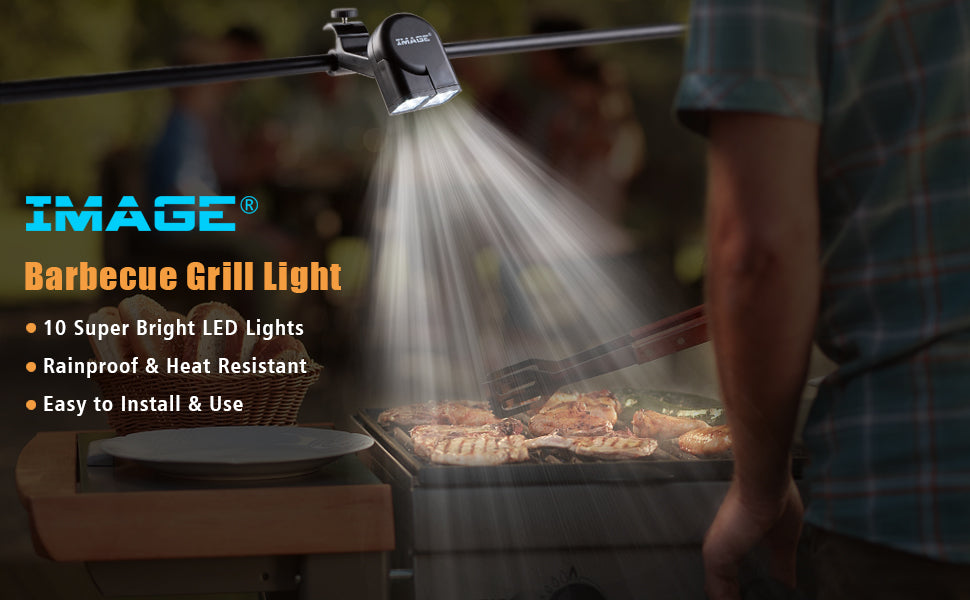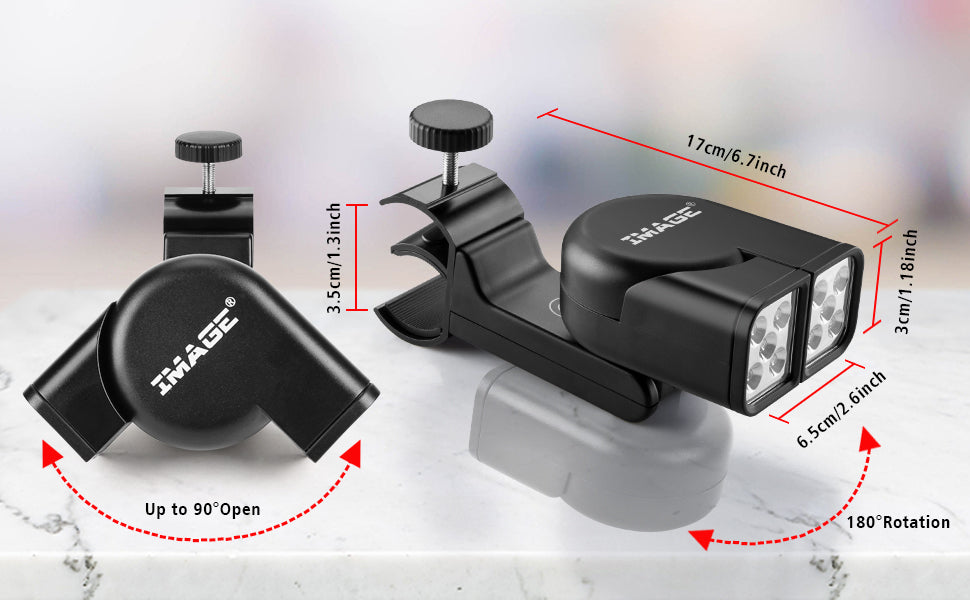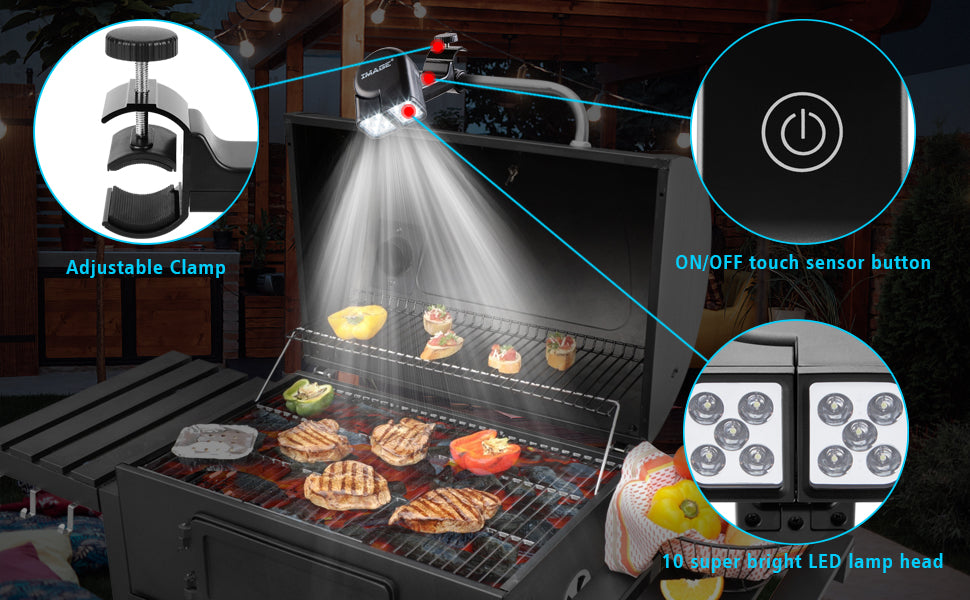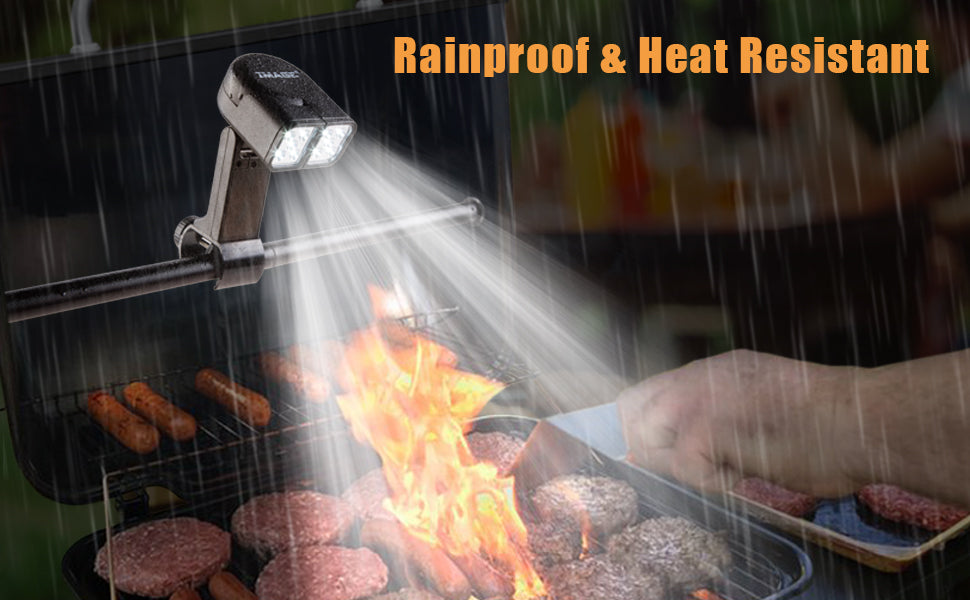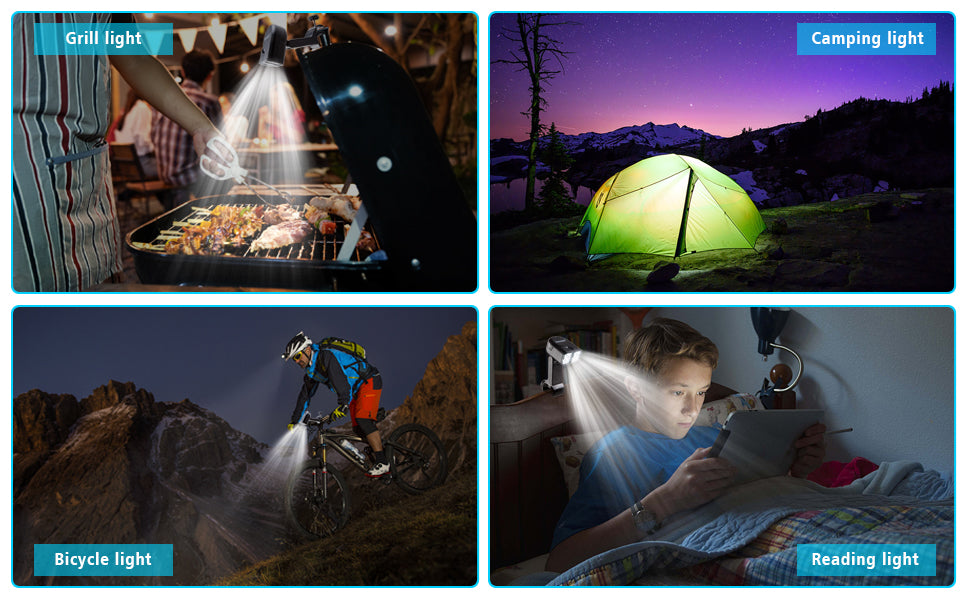 SUPER BRIGHT: Our grill light is formed by 10 high-density LED small bulbs which can generate over 100 lumens. So, it can light up the entire barbecue area. There are two specially-designed lamp holders that separately rotate to 90 degrees from left to right so that they can be transformed into a circular sector to fully cover the lighting area.

ADJUSTABLE FEATURE: As the illumination angle can be rotated up and down 180 degrees and left and right 90 degrees, you can select a suitable angle in accordance with your own situation. Moreover, this LED grill light is super bright and the light beam is broad enough without giving out dazzling light.

EASY TO INSTALL: It comes with an upgraded aluminum handle mounting clamp, which turns out to be way easy and convenient for you to fasten the LED grill light to the handle of barbecue grill. There is no need to require any other tools because it is easy to assemble and dissemble.

WATERPROOF & HEAT RESISTING MATERIAL: The BBQ grill light is made up of something high temperature resistant, durable and waterproof. Therefore, it withstands the heat produced by the barbecue and you don't have to worry about bad weather like raining or hail while barbecuing outdoors.

EASY OPERATION: It is equipped with a touch switch. The operation is simple and easy. As long as you gently touch the switch, you can easily control it. It is energy-efficient and durable. If you use it for a long time, it doesn't still give off heat.