Are you still grilling in the DARK? Have you ever ruined some quality meat on your grill after the sun goes down?
This Barbecue Grill Light provides a perfect solution for this situation. With 1W Ultra Bright LED, you'll be able to see everything when you are BBQ at night. Featured with magnetic base, it can be attached to your grill in seconds without any tools. Flexible gooseneck makes it possible to adjust the light angle freely over the entire grilling area. Made of premium aluminum alloy, it is weather-resistant and heat-resistant. Smooth finish adds more durability even for decades. That way you won't ever worry about the BBQ light melting down from the grill's high heat. In fact, you can safely use the light with all grills including gas, charcoal and electric models. It's also perfect to use in workshops or garages, and any places in dark.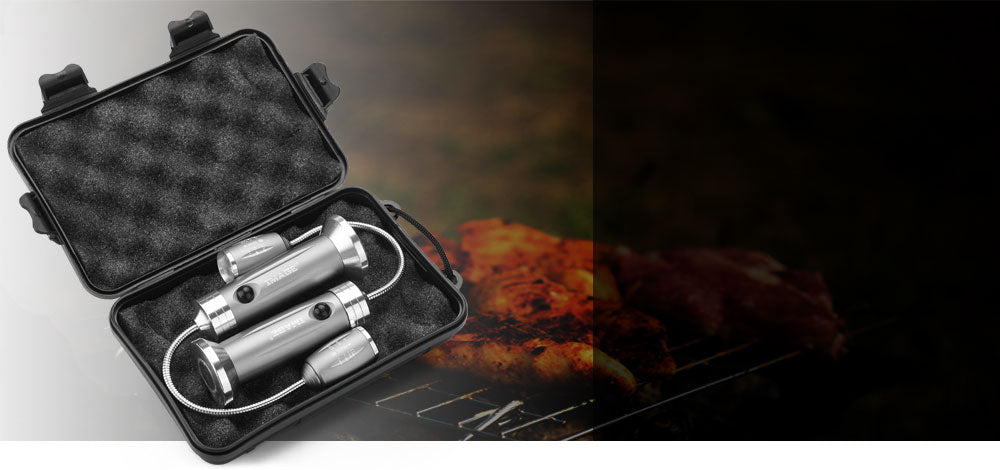 In addition, we provide 1-year money back guarantee and warranty, you can rest assured to use. We only want to make your barbecue time more enjoyable.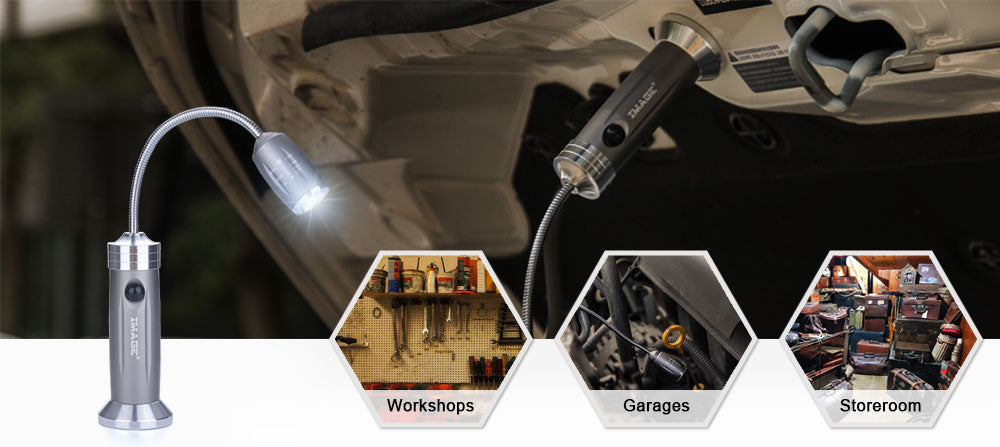 MAGNETIC BASE DESIGN makes it easier to attach the grill light on the steel. It attaches to most metal surfaces and can be positioned anywhere, holding the light secure,such as car repair...
MADE OF ALUMINUM DURABLE ALLOY, allows the light to withstand extreme heat no matter how close you place it to the grill. Because it has good durability, ease of use and heat resistance, so it can withstand intense heat for long period of time.In addition, 1 Year Money Back Guarantee & warranty, you can rest assured to use.
5INCH FLEXIBLE GOOSENECK STRUCTURE and ADJUSTABLE SWIVEL HEAD make it possible to adjust the light angle and freely(no tools required). It fits most grills and it's also perfect for workshops, garages and any places in dark.
ADJUSTABLE FOCAL DISTANCE & LED LIGHTING RANGE. Different focal lengths, it can meet the lighting needs of different ranges.
SAVING ENERGY & BATTERIES FOR LONG TIME USING. 3 AAA BATTERIES can be used for up to 48 hours. No need to plug the power all the time, there is no fixed battery that eliminates the trouble of battery failure.
Specifications:
Material: aluminum alloy
Batteries: 3 x AAA
Weight: 204g
Package includes:
1 X Barbecue Grill Light
1 Year Money Back Guarantee & Warranty