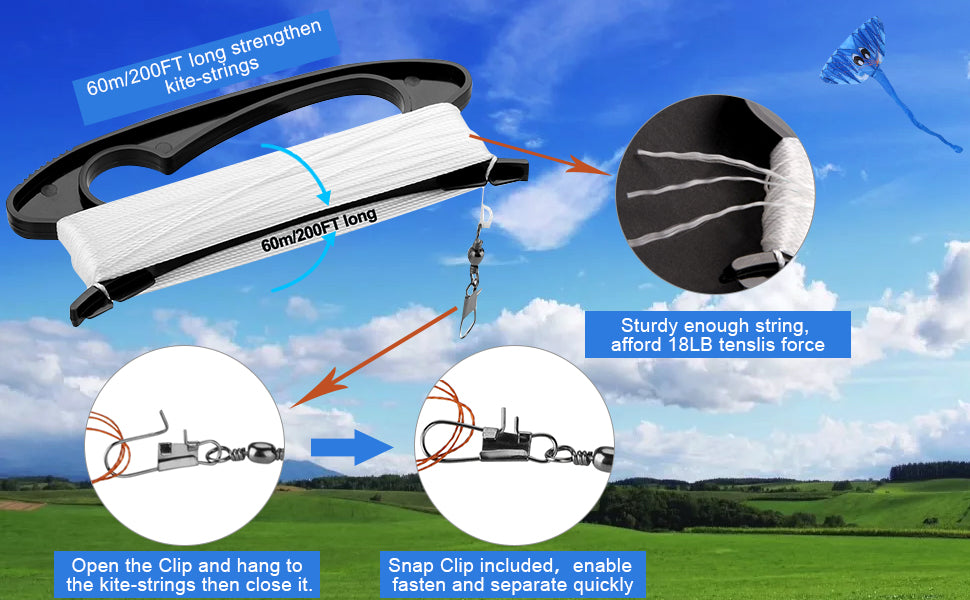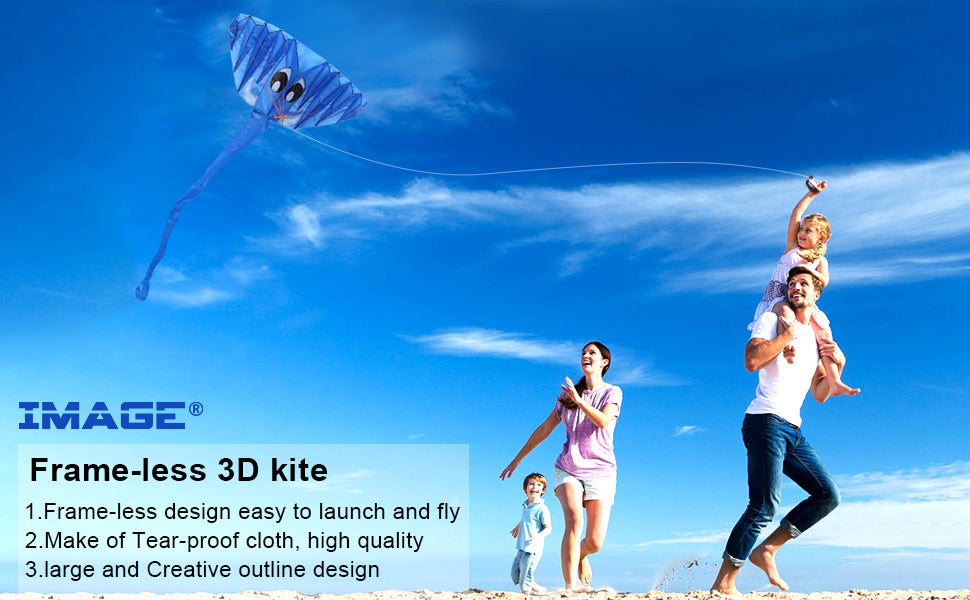 RSOFT, FRAMELESS & DURABLE: Our kite is soft and durable in use. As the whole kite is frameless, it is easy to store and convenient to use. There is no need to install and meanwhile, you can instantaneously use it when opening the kite. You don't have to worry about breaking it off easily.
RDURABLE IN USE: We made this type of 3D kite out of tear-resistant fabric, which means that it is soft and flexible. More significantly, it can be used for a long period of time. In addition, it is of lightness and watertightness.
MORE UNIQUE: One of the most prominent features of this kite is that compared with old-fashioned design, this one can absolutely live out the three-dimensional design from outer appearance and thereby, making the kite seem more vivid and interesting.
RSTRONG WEIGHT CAPACITY: With the strengthening of intensity for this 3D kite, it can totally withstand 18LB pull force. The length is 60 meters/200FT. It also comes with a spool so that it is easy to reel thread out or wind up.
RGREAT FOR KITS & ADULTS: It can be distinctly seen that this unique and special kite is way applicable to wide-open spaces. You can do it on the grassland, at the beach or just in the park. It can be regard as one of good recreational activities for both adults and children.